IT staffing trends evolve during a trying 2020
Surveys indicate few IT pros should be concerned about layoffs due to COVID-19. But other factors, such as reskilling, training and the new WFH reality, are having a profound effect.
The remote work reality caused by COVID-19 had IT scrambling to support a suddenly near-100% remote workforce. At the same time, many 2020 IT budgets and project plans went out the window, influencing IT staffing trends.
An Evaluator Group study of 300 IT professionals from organizations with 1,000 or more employees found that half expected IT budget cuts, while a quarter anticipated increases in areas — VDI, networking and security — relevant to supporting remote workers. A little more than half of those surveyed predicted retraining and a shifting of responsibilities to enable IT professionals to cope with the situation.
NPower, meanwhile, surveyed 75 CIOs and tech executives about IT staffing trends over the next 6 to 18 months. Nearly all respondents believed cloud support skills would play an important role, followed by cybersecurity talent and remote troubleshooting abilities. In addition, IT generalists will play a larger role, and there will be continued investment in upskilling and retraining.
Learn more about how COVID-19 is affecting IT staffing trends.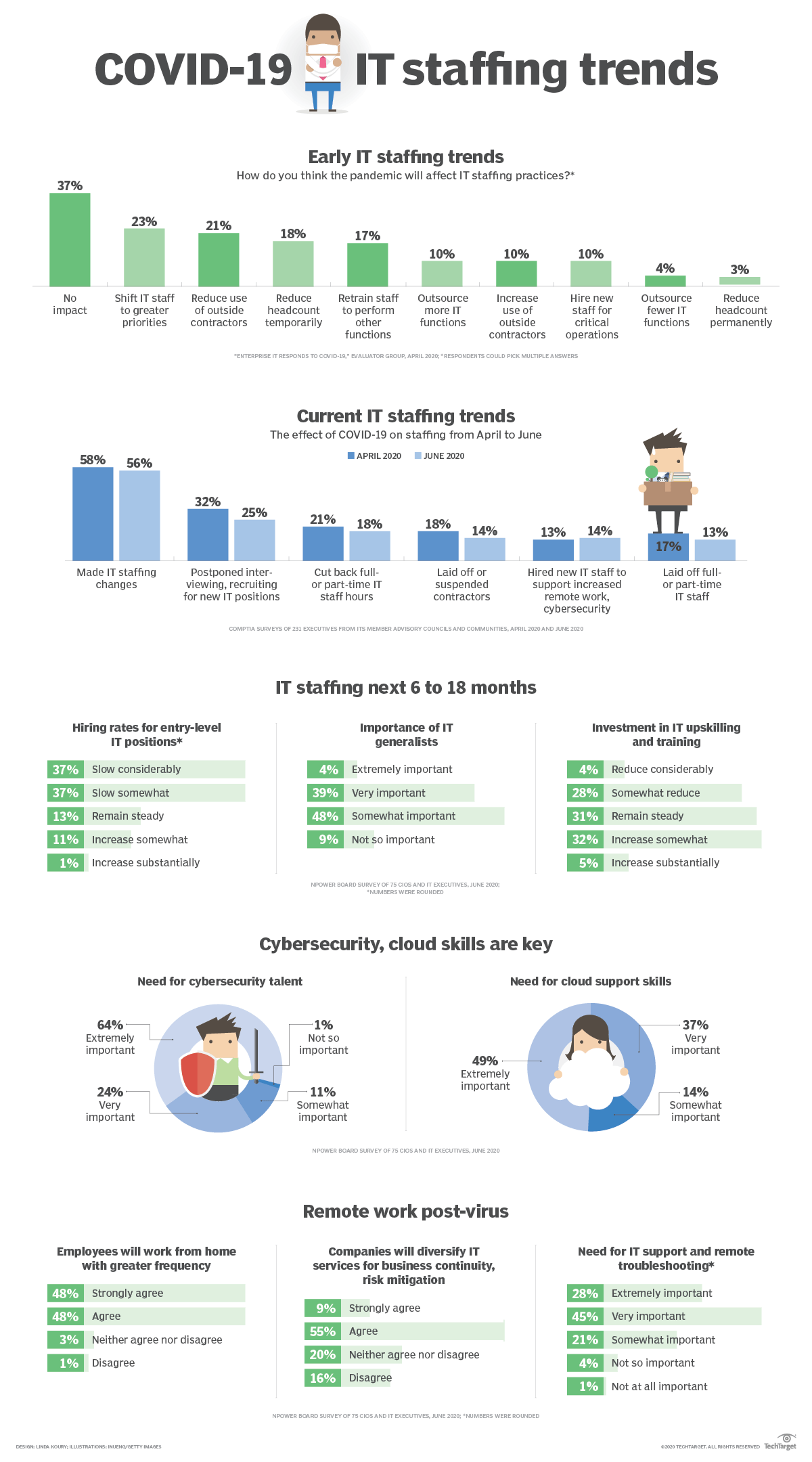 This was first published in August 2020